I am a graduate of the Ecole Hôtelière de Lausanne (1986) and my professional career has taken me to many countries: USA, Japan, Korea, Australia, Singapore, Switzerland, United Kingdom. After having had one and then two restaurants on my own, I joined international catering groups and quickly found myself managing subsidiaries and then companies. Having achieved significant results with each of my employers, I wanted to discover the world of small business and I took over the management of several Relais & Châteaux in France, adapting and creating proven methods to sustainably improve performance.
I quickly realized that what could work very well in management in one country was often not known in another. This also applied to companies in the same industry in the same country. Two hotels in the same city could have a comparable façade but a completely different structure, leading one to success and the other to real difficulties.
It seemed appropriate to me to create and develop a platform of competences that would be at the service of hotels and restaurants of quality and small capacity. This is how Macarons Hotels Restaurants Global Expert was born in early 2007.
We offered services in human resources (organization, training, recruitment), marketing and communication (implementation and follow-up of sales action plans, representation of our clients at international trade shows such as ILTM, coaching of our clients' sales teams, development of distribution networks and marketing channels) and strategy.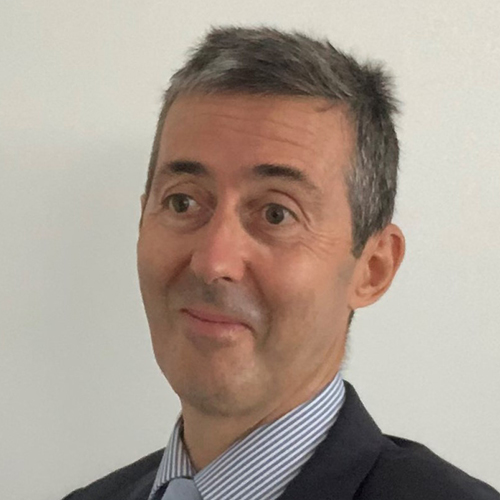 We were in a fast-growing start-up environment and we were privileged to have a hundred clients at the end of our first year of existence and nearly 300 in the second. We had to build a good team to support this development and we are surrounded by many expert collaborators.
It can never be said often enough that to serve a customer well, you have to know and understand him or her. This is the same basis for a successful collaboration between two individuals, but more importantly, it requires a sincere sharing of values and vision. Otherwise, it is only a matter of time before the collaboration takes a bad turn, differences in points of view become divergences and that complicates things greatly. It is not possible to effectively govern a company if not everyone is aligned behind its strategy and leader.
As demand became more precise, we created Macarons Recruitment Hotels & Restaurants at the end of 2010.
The principles that drive us are simple: to understand you, to understand your recruitment needs and to look for collaborators who will be compatible with all your expectations. Everyone has different expectations, and for equivalent positions we offer our clients highly personalized solutions. We know all your jobs because we have been in them for a long time, it is a key to understand you.
We work in an artisanal way and make the best use of what technology can offer us.
How do we work?
We determine the expectations and needs of your staff based on precise criteria that will be defined together.
We spend time with employers to understand their corporate culture, social climate and organization. This will allow us to share it with the candidates and make sure they are well aligned.
We will simultaneously search our database of more than 50,000 candidates and communicate widely about job openings (websites, social networks, professional networks, etc.). This will allow us to create a selection of candidates and then qualify them to ensure that they meet the criteria expressed by our clients.
We conduct in-depth interviews (telephone, videoconference) with candidates to validate their aptitude and motivation.
We systematically check references and previous professional experiences.
We subject candidates to psychometric tests (in partnership with the world leader) to evaluate personality traits, values and soft skills.
We can then present you with a selection of profiles, accompany you for interviews and in the decision-making process. Once the candidate has been recruited, we carry out several quality controls to ensure your satisfaction and that of the candidate. We participate as much as necessary in the success of the collaboration and the good understanding between all parties.
Recruitment is never infallible and despite all precautions, it can happen that the collaboration does not work and that it ends at the initiative of one of the parties. In these cases, we systematically replace candidates free of charge within the framework of the guarantee provided for this purpose.
At Macarons Recruitment, we never advertise, we have no sales department and we do not send email campaigns to prospects.
It is thanks to you, clients and candidates, and whatever your profession (commis, chef or manager) that we are here today to serve you, because you speak well of the experience you have had with us. Unfortunately, we are not able to answer all the requests we have, because like you, we have a passion for the client and we prefer to decline a solicitation rather than risk doing our job poorly.
Thank you very much,
Alexandre de Roany